Dangerous Guardrails are Causing Severe Injury, Amputation & Wrongful Death Across the U.S.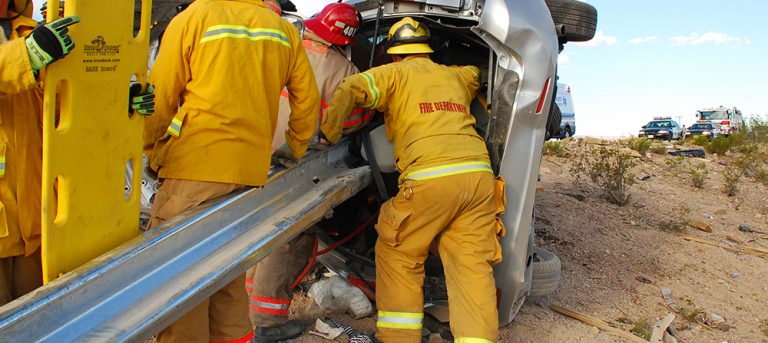 Guardrails are intended to reduce the severity of injuries in the event of an accident. Given the critical role that guardrails play in road safety, a minor defect in their design or improper installation could devastating consequences for drivers and passengers.
If a person suffers an injury or dies due to a guardrail defect, that individual (or his or her surviving loved ones) may have grounds for a claim against the guardrail manufacturer or another negligent entity.
---
WHAT MAKES A GUARDRAIL DANGEROUS?
Malfunctioning Guardrails: Dangerous guardrail designs can spell tragedy for accident victims. Guardrails exist to soften the blow of cars that collide on highways and interstates. However, when defective designs are in place they can do the exact opposite. Many victims find themselves injured in ways they never might have been if the guardrail had functioned properly.
Outdated Guardrails: Outdated guardrails also pose a major threat to motorists. As safety technology changes and develops, outdated materials and designs become more and more dangerous. When outdated guardrails remain in place, they are like ticking time bombs. In other words, one bad accident can end in catastrophe, simply because old technology hadn't yet been replaced.
Improperly Installed Guardrails: Improperly installed guardrails are a form of negligence. When a guardrail is improperly installed, motorists' lives are at risk.
---
PERSONAL INJURY AND WRONGFUL DEATH
If you intend to file a personal injury or wrongful death claim after a guardrail accident, you may be wondering whether you should go it alone or hire an attorney. Although you have the right to bring the case without a lawyer, doing so is never a good idea if you've suffered a severe injury or lost a family member.
Since the damages will likely be substantial, you can expect the defendant and their insurance company to resist your claim at every turn. One inadvertent mistake or misguided statement could be all it takes to cause a dispute that leads to the denial of your claim or a significant reduction in its value. Consulting with an attorney familiar with guardrail cases can help you avoid costly errors and ensure you are compensated fairly.
---
CONTACT AN EXPERIENCED GUARDRAIL LAWYER
Access to Relevant Experts. To win a claim, it must be shown that the guardrail was defective and that this defect was the actual or proximate cause of the injury or death. Establishing causation will likely require the deposition of an accident reconstruction expert. A seasoned attorney will have access to such an expert and will know how to get the most value out of his or her deposition.
Can Take over Correspondence with the Opposing Party. The insurance company and defendant will go to great lengths to minimize their liability or to deny your claim outright. One of the most common and effective tactics they use is to ask leading questions to elicit responses that bring liability or the severity of injuries into question. By letting an attorney take over this correspondence, you won't have to worry about providing any harmful statements.
Has Knowledge of Relevant Case Law and Statutes. Chances are you don't have an in-depth knowledge of the case law and statutes that pertain to guardrail accident claims. An attorney with the right knowledge and experience can help you account for all relevant deadlines, avoid complications due to legal technicalities, and take the necessary steps to ensure your claim is as strong as possible before settlement negotiations begin.
Can File Subpoenas for Evidence That's Being Withheld. When facing a personal injury or wrongful death claim, the defendant might choose to withhold evidence of liability (or fraud). Your lawyer can apply legal pressure to obtain that evidence.
Can Help You Avoid Costly Mistakes. We've already discussed a few mistakes that could derail your case such as providing a recorded statement and missing important deadlines. But there are countless other errors that might jeopardize your claim such as missing doctor's appointments or failing to identify all potentially liable parties. Your lawyer can help you avoid critical oversights and make sure you are well-represented throughout the proceedings.
---
COMPENSATION FOR GUARDRAIL VICTIMS
The following compensatory damages might be available to people who have suffered injuries due to dangerous guardrails:
Past and future medical bills
Lost income
Loss of future earning capacity
Other objectively verifiable damages such as domestic help and home modifications
Pain and suffering
Loss of enjoyment in life
Wrongful death of a loved one
---
GUARDRAIL LAWYERS WITH EXPERIENCE AND RESULTS
Our experienced guardrail injury lawyers can review the facts of your case, answer your questions, and help you determine how best to proceed with your claim. We offer free consultations, and you won't have to pay any attorney's fees unless we win.
Our lawyers and outstanding support staff have recovered millions* in personal injury and wrongful death cases. Contact our office via phone or text message at (877) 544-5323 to speak with a member of our team, or send us a message online.
*Every case is different and prior results do not guarantee a similar outcome.