Helping You Recover Compensation for Your Injuries and Anguish After a Virginia Boat Accident that Wasn't Your Fault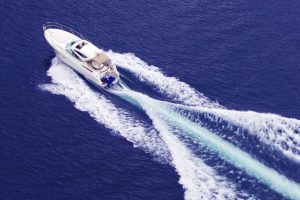 There is no shortage of beautiful places to go boating in Virginia. Whether you prefer to spend your free time on the lake, river, or open seas, you don't have to go far to enjoy kayaking, rafting, fishing, or boating. Of course, with so many opportunities for boating comes an increased risk of being involved in an accident. If you or a loved one was injured on the water, a Virginia boat accident lawyer could offer guidance on whether you may be eligible to pursue compensation.
CAN I SUE FOR A BOAT ACCIDENT IN VIRGINIA?
Boaters must follow boating safety rules and exercise common sense and caution when onboard. This is a duty owed to oneself and the others out on the water. If a victim can show that a boater's negligence led to their injuries, they may be entitled to financial compensation. Contact our Virginia boat accident lawyers to discuss your situation at (757) 233-0009.
---
MARITIME LAWYER RICHARD SERPE
After law school, Richard Serpe obtained a Master of Laws in Maritime Law (LL.M.) from the Tulane University School of Law. If you have been injured on the water, contact Richard Serpe to discuss your rights.
Awards & Recognition: Best Lawyers® (2005 – Present), Martindale-Hubbell law directory: AV Preeminent rating (highest given), Super Lawyer: top 5% of lawyers in Virginia (2006 – Present), Avvo.com: Rated 10/10 – "Superb"
---
BOATING IN VIRGINIA
Virginia is a boater's paradise. From the Chesapeake Bay to the Atlantic Ocean, Smith Mountain Lake to the James River, there is no shortage of excellent spots to swim, tube, and water ski. Whether you're an avid sailor or new to boating, it's important to always obey local boating laws. Some of those laws may seem like they directly conflict with the idea of a relaxing day on the water – drinking and boating, for instance, is strictly forbidden. Still, if you can follow the rules and practice safe boating skills consistently, you can avoid many of the most common causes of boating accidents in Virginia.
---
HOW CAN A VIRGINIA BOAT ACCIDENT LAWYER HELP?
Here are a few ways an experienced attorney can use their legal education, experience, and expertise to protect your right to compensation:
Investigate the boat accident and determine the potential value of your claim
Protect you from abusive insurance company tactics and costly mistakes
Negotiate with the insurance company for a favorable financial recovery
File a lawsuit and go to trial if the insurance company won't offer a fair settlement
---
COMMON CAUSES OF BOATING ACCIDENTS
Like car accidents, boating accidents can happen for various reasons. Not surprisingly, alcohol is a factor in the majority of fatal accidents. Booze can impair a driver's balance, coordination, depth perception, reaction time, and judgment. The heat and sun exposure while boating can exacerbate this effect, making it incredibly challenging to avoid accidents. 70% of boating incidents are caused by human error or negligence. 
The U.S. Coast Guard keeps track of the most common causes of boating accidents:
operator distraction,

excessive speed,

alcohol and drugs,

defective equipment,

faulty repair work,

ignoring laws,

too many passengers, 

and operator inexperience.
Believe it or not, carbon monoxide poisoning can also lead to boating accidents. Motor generators and boat engines emit a colorless, odorless gas that can cause symptoms often dismissed as seasickness. All boats should have adequate ventilation and carbon monoxide monitors on board. Those using below-deck sleeping quarters are especially prone to carbon monoxide poisoning, but it can also be dangerous in the open air. 
---
DRUNK DRIVING CAUSES BOAT ACCIDENTS
Boating culture and drinking culture go hand in hand. While most operators know that drunk driving on the water is against the law, they mistakenly assume they can handle their booze. Make no mistake: boating while impaired is always a bad idea. According to the US Coast Guard, almost half of all boating accidents stem from operating a boat while drunk. Drinking and operating a boat can lead to jail time, fines, and the revocation of the operator's boating license.
Even a single drink can be dangerous on the water. Physical abilities become impaired, resulting in balance issues and a slower reaction time. Cognitive abilities are also affected, making it difficult to make good choices. Vision may deteriorate, and inner ear disturbances can make it difficult for those who fall overboard to distinguish between up and down. If you're hoping to avoid accidents on the water, save the beer for when you get home.
---
BOATING NEGLIGENCE LEADS TO INJURY
When a person is injured or killed in a Virginia boating accident, it's possible that one or more people can be held liable for their injuries. For example, suppose a boat operator was drunk at the time of an accident that caused a passenger to fall overboard and drown. In that case, the intoxicated pilot could be held legally responsible for the wrongful death of the victim. If they collided with another boat, the other pilot might also be found to be liable, too. 
Many boats are rentals. Should a vessel be poorly maintained and result in an injury, the rental company can be held liable for the damages caused by their watercraft. They can also be held legally responsible for renting out defective equipment or allowing an inexperienced and untrained person to pilot a boat or jet ski. Even the manufacturer or seller of the boat in question could be liable if the vessel were defective when sold.
---
CAN A PASSENGER SUE FOR A BOATING ACCIDENT?
While we'd all hope that boat owners and operators are responsible, some make negligent choices at the helm. In fact, many of the most common boat passenger injuries are a result of poor maintenance and upkeep. Cluttered walkways, wet floors, and defective stairways can all lead to accidents on board. While it's important to always exercise personal responsibility on the water, passengers often find themselves injured as a direct result of operator recklessness or negligence.
Injured passengers may sue any at-fault boat operator following an accident, including the operator of their boat. While it may seem odd to pursue legal action against a friend or loved one, passengers who suffer boating accident injuries may struggle to cope after the incident. As medical bills pile up, it's important to explore all avenues of restitution. Boat owners are required to carry insurance, so while it may seem like you're suing a friend, you're actually going after their insurance company to help cover your damages. An experienced Virginia boating accident attorney can help you understand your options and help you chart the best course forward.
---
WRONGFUL DEATH LAWSUITS
Some boating accidents are fatal. When the victim's death is the fault of someone else's negligence, surviving family members may have the option to file a wrongful death lawsuit. To do so, there must be evidence that the person who caused the boating accident was acting carelessly. If there is sufficient proof that your loved one died as a result of someone else's reckless behavior, a wrongful death suit can help hold that person legally responsible for the damage done.
In essence, wrongful death lawsuits help families of fatal boating accident victims pursue justice. Nothing can turn back the clock and prevent the accident from occurring, but the victim's family can seek monetary compensation to help offset the financial repercussions of their loss. Surviving loved ones may pursue damages stemming from medical bills, lost income, funeral expenses, and a loss of consortium.
---
VIRGINIA BOATING ACCIDENT FAQS
Who is Responsible for My Injuries in a Boating Accident?
In a personal injury claim, liability is used to describe legal responsibility. To determine who is responsible for your injuries, you'll need a thorough understanding of exactly what led to the accident and who was the cause of the incident. Sometimes fault is challenging to determine. A Virginia boat accident lawyer can launch an investigation to determine whether the boat operator, passengers, boat manufacturer, or other party is liable.
How Does Seeking Compensation for a Boat Accident Differ from Other Kinds of Accidents?
Boating accidents, like car accidents, are a form of personal injury claim. Like with a car accident, compensation involves identifying liable parties, finding and using evidence to prove fault, and calculating damages owed to you. 
What Damages can be Recovered in a Boating Accident Claim?
You can recover costs related to your injuries, lost wages, and suffering. Medical expenses, including future medical costs, will comprise a majority of the total damages you should pursue. The wages you miss because you're too injured to work may also significantly contribute to your settlement. Damages related to pain, suffering, and disabilities are also on the table.
---
VIRGINIA BOATING ACCIDENT SETTLEMENTS
$3,500,000.00 settlement: boat malfunction that caused traumatic brain injury
$1,500,000.00 settlement: boat collision wrongful death
$1,250,000.00 settlement: maritime accident wrongful death
$260,000.00 settlement: confidential boating accident case
$150,000.00 settlement: confidential boating accident case
---
VIRGINIA BOATING ACCIDENT STATISTICS
A look at Virginia boating accident statistics reveals just how pervasive the issue has become throughout the Commonwealth. In 2021 alone, at least 89 incidents were reported to the Virginia Department of Wildlife Resources. 19 people were killed and 47 more were injured. Unsurprisingly, alcohol played a role in about 16 percent of reported incidents. It's not just speed boats that are dangerous, either – while we think of kayaks and canoes as fairly safe vessels, they were involved in about 32 percent of incidents in 2021.
Perhaps most revealing are the statistics surrounding life jacket usage. In 84 percent of fatal incidents, no life jacket was worn. Even the strongest of swimmers can become quickly overwhelmed after suffering an injury on the water. That's why it's so important to wear life jackets – or at least have them handy – when you're boating. You never know when an emergency might strike, and going without a life jacket could be a fatal mistake.
---
STATUTE OF LIMITATIONS (DEADLINES)
In Virginia, there are strict deadlines for filing a boat accident lawsuit. In many cases, Virginia provides a two-year deadline, also known as a Statute of Limitations. However, sometimes special circumstances may apply that can alter that deadline.
Once the statute of limitations has passed, you will never again be allowed to ask for compensation related to your accident and injuries. Consider contacting a Virginia personal injury lawyer as soon as possible to protect your right to compensation.
---
CONTACT A VIRGINIA BOAT ACCIDENT LAWYER
For more than 37 years, Attorney Richard Serpe has helped injury victims seek the justice they deserve. He's earned a reputation as a well-respected, hard-working attorney with a tenacious approach to every case he takes on. If you have been injured on the water, contact Richard Serpe to discuss your rights during a free consultation.
---
VIRGINIA BOAT ACCIDENT RESOURCES