Does Marijuana Impact Driving Skills?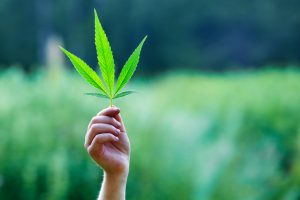 As of July 2021, marijuana possession and home cultivation are legal in Virginia. State law surrounding the use of cannabis while behind the wheel of a car, however, has not changed. Here's an explainer from the state's cannabis website:
"Existing safety measures will remain in place, including prohibiting use of marijuana while driving a motor vehicle or while being a passenger in a motor vehicle being driven; possessing marijuana on school grounds, while operating a school bus, in a motor vehicle transporting passengers for hire, or in a commercial vehicle."
The Effect on Virginia Roads
Some people mistakenly believe that driving high is less dangerous than driving under the influence of alcohol. In fact, using marijuana can impair your judgment, slowing your reaction time and making it harder to concentrate. Anytime a person's motor skills and cognitive function are impacted, their ability to drive is put in question. More than one study has found a direct link between the amount of THC in a person's blood and impaired driving skills.
Higher Drivers, Higher Risks
Statistics show that when drivers are involved in car accidents, motorists with THC in their system are more likely to be at fault, especially when compared to sober drivers. The higher the rate of THC, the greater the odds of a crash. The chance of a crash goes up exponentially when drivers indulge in both marijuana and alcohol before getting behind the wheel. The takeaway here? Driving sober is the only choice. If you're hoping to avoid accidents, arrests, and other potentially life-altering ramifications, avoid driving high or drunk altogether.
Virginia Personal Injury Lawyer
Attorney Richard Serpe represents individuals and families injured in accidents caused by the negligence of another person, dangerous product, or company. Mr. Serpe is a highly skilled Virginia personal injury lawyer with a reputation for meticulous preparation and presentation. He has a tremendous track record of success in obtaining favorable settlements and verdicts for his clients.
Recognition and Awards: Best Lawyers in America® (2005 – Present), Super Lawyer: top 5% in Virginia (2006 – Present), Avvo.com : Rated 10/10 – "Superb", and Martindale-Hubbell Law Directory: AV Preeminent rating (highest given).