When Should I hire a Personal Injury Lawyer?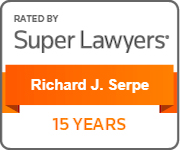 You're not required to hire a personal injury lawyer after an accident. However,  be careful not to sign away your legal rights for a small settlement. Insurance companies know that most people are not familiar with the personal injury claims process. We highly recommend that you contact a Chesapeake personal injury lawyer if you have experienced any of the following:
Permanent Injuries: If you are permanently injured after a personal injury, you may be facing a lifelong battle of challenges.
Severe Injuries: Severe injuries can be debilitating resulting in expensive medical bills.
You've Never Filed a Claim or Lawsuit: Insurance companies know more people are inexperienced with the personal injury claims process. If they see any chance to deny a claim, or minimize a settlement, they'll take it. Contact a Chesapeake personal injury lawyer to protect your rights.
Low-Ball  Offers: Insurance companies will often make low-ball offers within a matter of just a few weeks hoping to quickly settle a claim. Unfortunately, though, these offers come with an agreement that you will not seek additional compensation for damages relating to the accident.
Death of a loved one: Learn more about Virginia wrongful death lawsuits.
How is a personal injury settlement calculated?
Insurance Policy Limits and Your Settlement
Settlement amounts are based on both the damage done and the severity of the injuries sustained. Another influencing factor? Car insurance policy limits. These caps set by the insurance company limit the size of the settlement they are willing to pay. Agreed to in the insurance policy purchased by the insured, policy limits often represent the ceiling for settlement negotiations. Even if your claim is less than the policy limit, insurance companies make low-ball settlement offers at first. A Chesapeake personal injury lawyer can help you negotiate a fair settlement.
Types of Compensation that May Be Available
Depending on the details of your situation, you may be entitled to one or more of the following:
Medical Bills: Whether you need an ambulance ride to a hospital, a life-saving surgery, or years of physical therapy– medical bills can add up quickly. A personal injury lawyer can help you seek compensation for those bills, as well as any future medical expenses associated with your injury.
Lost Income: If you're hospitalized after your accident, there's a good chance you'll miss work while you recuperate. Seek the paychecks you missed out on.
Pain and Suffering: Long after the physical wounds heal, the emotional pain of an accident can linger. Pain and suffering may be included in your Chesapeake personal injury settlement.
Wrongful Death: If your loved one was killed, you're probably grief-stricken and wondering how you'll shoulder medical bills, funeral costs – not to mention the loss of future income for your family. Of course, the emotional loss cannot be understated either. The Virginia wrongful death statute allows certain family members to bring a claim for the losses they have suffered from the death of a loved one.
How Long Will It Take To Settle My Personal Injury Case?
There are many factors that go into determining how long it will take to settle a Chesapeake personal injury case. Here are the most important:
Maximum Medical Improvement
If you are seriously injured, it may take years to reach maximum medical improvement (MMI) – the point at which your medical condition is as good as it's going to get. Reaching MMI before starting negotiations with the insurance companies will ensure that all of your medical bills, past and future, are included in a settlement.
Negotiations
Next comes negotiation. Your personal injury attorney, seeking the maximum compensation possible, will work with the insurance company to land on a number that satisfies both parties.
Trial
Although most of our cases are settled without having to go to trial, if an agreement cannot be reached, we may need to file a lawsuit. Although filing a lawsuit kick starts the process of preparing for a trial, negotiations will still continue. Just because litigation is initiated doesn't mean you'll necessarily go to court.
The final answer—it depends.
Learn More: How long will a Virginia personal injury claim take?
Statute of Limitations (Claim Deadlines)
Under Virginia law, it is necessary to file a personal injury lawsuit within strict deadlines imposed by law. In many cases, Virginia provides for a two-year deadline also known as a Statute of Limitations. However, every case is different and this deadline could vary depending on the circumstances of the situation.
While two years might seem like a long time, the investigation and negotiation processes can be lengthy. To protect your rights, you should speak with a Chesapeake personal injury lawyer as soon as possible. Once you have missed this deadline, you will no longer be able to file a claim.
How much does a Chesapeake personal injury lawyer cost?
Our no-fee promise means that you don't owe us any legal fees unless we settle or win your case. Our Chesapeake personal injury lawyers will work on your behalf to get a fair settlement, and only charge legal fees if you receive a settlement or verdict.
We understand the fees associated with a lawsuit can be a barrier to justice. Our personal injury lawyers believe that everyone should have a voice when it comes to asserting their rights. Corporations and insurance companies have tremendous resources, and our no-fee promise levels the playing field.
Free Consultations
After an accident, you need an ally who will work tirelessly to ensure your rights are protected. Allow Serpe Firm team to be your advocate in your time of need. Our Chesapeake personal injury lawyers will fight for the best possible outcome on your behalf.
When you put your trust in the Law Offices of Richard J. Serpe, P.C., you can rest easy knowing we'll act with your best interests in mind. With open ears and hearts, our team is eager to help you in your hour of need.
Cases We Handle
We will protect your legal rights and fight for the maximum compensation you deserve.
---
Here's What Our Clients Have to Say…
"Mr Serpe is a kind, considerate professional I would recommend to anyone who needs legal help recovering from an auto accident or other personal injury. I really enjoyed working with him and felt he had my best interest at heart." – Janine

"My experience with Richard Serpe can be summarized in two words, "absolute trust." I came to Mr. Serpe on the advice of a friend after a car hit me while riding my motorcycle. I immediately sensed that Mr. Serpe was an extremely capable and professional attorney whose sole objective would be to look out for my best interests; and that's precisely what he did." – Don