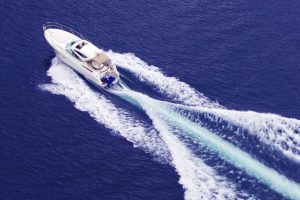 Virginia's lakes are among the world's premier boating destinations. Whether you're heading to Lake Gaston to fish, Lake Anna to water ski, or Philpott Lake for scuba diving, there's no shortage of fantastic boating opportunities around the Commonwealth.
With visitors coming from near and far to take advantage of our natural landscape, accidents are bound to happen. Fun in the sun can turn deadly in mere moments if someone is negligent. If you or someone you love was injured in a boating, jet ski, or any other water-related accident on one of Virginia's lakes, contact us now for a free consultation.
Types of Lake-Related Accidents
Operating a boat comes with a lot of responsibilities. Because they're associated with summertime fun, boats aren't always given the respect they demand. Most people never realize just how dangerous it is to pilot one. Some of the most common types of boating accidents include:
Collisions with other boats
Water skiing and tubing mishaps
Collisions with fixed objects
Falls overboard
Drowning
Virginia's Popular Lakes
Buggs Island Lake, Philphott Lake, Lake Gaston, Lake Keokee, Lake Arrowhead Beach, Sherando Lake, Cave Mountain Lake, Smith Mountain Lake, Lake Moomaw, Stonehouse Lake Park, Lake Anna, Cavitt's Creek Park, Wise Lake, South Holston Lake, Lake Fairfax, Claytor Lake, and Lone Star Lakes.
Alcohol's Role in Virginia Lake Accidents
Many people head to Virginia lakes for vacations and celebrations. Unfortunately, boating accidents can occur anytime drinking and partying is involved. A large number of incidents are preventable – distracted and reckless boat operators are frequently to blame. Though drinking while boating is illegal, many holidaymakers see the law as more of a suggestion.
Most people would never dream of drinking and driving but will gladly crack open a cold beer on their boat. This logic is responsible for countless accidents each year.
Common Causes of Virginia Lake Accidents
Reckless, unsafe, and inattentive boaters are key contributors to boating accidents. Here are just a few common examples:
Distracted boat operators
Inadequate lookout for other boats and fixed objects
Excessive speed
Machinery failure
Operator inexperience
Hazardous weather
Operating under the influence of drugs or alcohol
Sharp turns
Restricted vision
Fires
Overly congested waterways
When the necessary precautions are undertaken, boating on Virginia lakes can be quite safe. Fail to respect the rules and regulations in place, though, and your day of fun can turn deadly.
Compensation for Virginia Lake Accidents
Boat defects, human error, and improper maintenance are some of the most common causes of boating accidents. If any of these factors played a role in your accident, you may be entitled to compensation.
For instance, say you're a passenger on a boat driven by a friend who is drinking. Should you run into another boat and get hurt, your friend may be liable for your medical bills. Their negligence resulted in your injuries, so they may be legally responsible for monetary damages.
A defect in your boat can also warrant a lawsuit. If you were injured while using the boat as intended, you may be entitled to compensation. With the right evidence, you can bring a product liability claim against the manufacturer.
Improper maintenance may also justify a personal injury claim. If the person you entrusted your boat to for maintenance failed to perform their duties adequately, they can be held responsible for monetary damages caused by their negligence.
In all of these examples, compensation can include money for pain and suffering, medical bills, emotional distress, lost wages and more. Should an accident result in a death, the victim's family may pursue a wrongful death claim against the person responsible.
Contact Our Virginia Lake Accident Attorneys
Whether you were injured paddleboarding on Lake Sherando, sailing at Claytor Lake, or kayaking on Douthat Lake, you may have grounds for a lawsuit. Virginia personal injury lawyer Richard Serpe gained an advanced degree in Maritime Law after law school. He has spent his 34 year career helping those injured in and around the water. Contact our team for a free consultation today.