Fisher-Price Testifies After Infant Sleeper Deaths
The House Committee on Oversight and Reform held a hearing this week on the dozens of infant deaths associated with the Fisher-Price Rock 'n Play inclined sleepers. The committee hopes to examine how Fisher-Price was able to continue selling the Rock 'n Play even after reports of suffocation began emerging. This hearing comes on the heels of yet another Fisher-Price recall, this time for their 4-in-1 Rock 'n Glide Soother and their 2-in-1 Soothe 'n Play Gliders.
Link Between Inclined Sleepers and Suffocation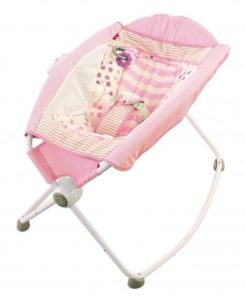 Critics of Fisher-Price argue that the brand has consistently ignored the safety recommendations from medical experts and doctors when designing their sleeper devices. Doctors advise parents and caregivers to be extra cautious about where and how their infants sleep. Since infants lack the strength and development necessary to adjust themselves when in positions where they can't breathe, it's recommended that they be placed on their backs to sleep. The dangerous sleeper design of many of Fisher-Price's products can cause babies to roll to their sides and stomachs, leading to suffocation. Dozens of babies have died while using these infant inclined sleepers.
"Nothing… More Important Than Safety"
The Senior Vice President and General Manager of Fisher-Price Chuck Scothon has called these deaths "heartbreaking," and reassures the public at large that "nothing….is more important than safety" for Fisher-Price. These words may ring hollow for the families grieving the loss of their infants. Consumers expect their products to be designed and vetted with the latest safety best practices in mind. The Oversight Committee will have their work cut out for themselves in determining whether the company should have realized sooner that their products were dangerous.
Dangerous Infant Sleeper Lawyers
Product liability lawsuits come with strict deadlines. If you're hoping to take action against Fisher-Price for your infant's injury, it's important to do so quickly. Our team is ready to take your call (877) 544-5323. Schedule a free case review with a product liability lawyer.
For more information on recalled sleepers, please visit: CPSC: Safe Sleep – Cribs and Infant Products Info Center