Does Weed Decriminalization Mean More High Drivers in Virginia?
Virginia Reduces Penalty for Pot Possession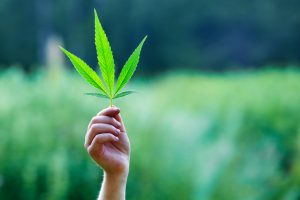 Recent changes in Virginia law have lessened the penalty of possession of Marijuana. Before the recent changes, possession of Marijuana in the state of Virginia was a criminal offense and you could be fined up to $500 and put in jail for up to 30 days. A second conviction meant up to a year in jail and a $2500 fine. Now, the law states that people caught with an ounce or less of the substance will be subjected to a $25 fine.
The Dangers of Driving High
It is important to note that although the penalty for possessing marijuana has lessened, the effects of driving under the influence of this drug are significant. According to the National Institute on Drug Abuse, "Marijuana significantly impairs judgment, motor coordination, and reaction time, and studies have found a direct relationship between blood THC concentration and impaired driving ability." When many people think of driving under the influence they strictly think of alcohol, but driving under the influence of drugs, and in this case Marijuana, can be just as fatal. Virginia law prohibits driving under the influence of drugs that negatively impact your ability to drive in a dangerous way. Under Virginia law, this includes marijuana. The consequences of driving under the influence of drugs (DUID) can be severe.
Consequences of Driving Under the Influence
The court must follow Virginia's sentencing guidelines, but judges can hand out a wide variety of sentences within those guidelines. These sentences can include mandatory, minimum fines, license revocation, and/or confinement in jail. The sentences increase in severity with each offense the driver has for driving while intoxicated.
States that Legalized Weed Saw More Fatal Crashes
Earlier this year, AAA released a research brief on Cannabis Use Among Drivers in Fatal Crashes in Washington State Before and After Legalization. "This study enabled us to review a full 10-years' worth of data about the potential impact of marijuana on driving safety – and it raises significant concerns. Results from the analysis suggest that the legalization of recreational use of marijuana may increase the rate of THC-positive drivers involved in fatal crashes," said Dr. David Yang, executive director of the AAA Foundation for Traffic Safety.
While Virginia has reduced the penalty for weed possession, lawmakers voted to put off recreational legalization talks until next year. However, later this summer the state will begin to roll out it's medical marijuana program with 5 primary licensed dispensaries.
Virginia Personal Injury Lawyers
After an accident, it's easy to feel overwhelmed. Your injuries, the insurance company, the at-fault party, and the legal system are a lot for anyone to face. So, when going it alone isn't an option, we're here to help. If you've been injured in a car accident by a driver who was under the influence of alcohol, marijuana, or any other drug, contact our firm. Our team of personal injury attorneys and other legal professionals have helped victims for decades. Allow us to stand up for you in your hour of need. Contact us today for a free case review at 877-544-5323. Call or text 24/7.